Reflective Equipment
Markers

, Equipment Markers, Reflective Fire Dept Decals
WE ARE HERE FOR YOU DURING THE CORONAVIRUS PANDEMIC .
CALL OR PLACE YOUR ORDER ONLINE,
FIREFIGHTERS WORKING FOR FIREFIGHTERS.
The First Signs of Fire

Highest Quality Reflective, No Art Charge, FREE UV Clear Coating on Every Label
1-800-394-FIRE Extension 101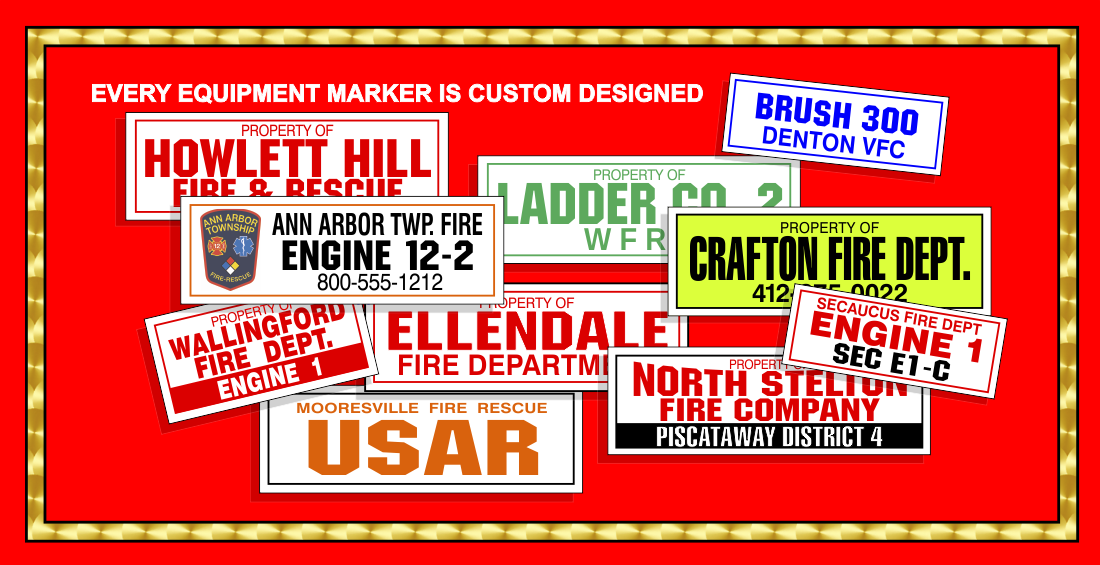 We have been supplying America's Fire Departments with reflective Equipment Markers since 1994,
and we have been on the Web since 1995 ! We design your labels free of charge, so you don't have to.
Our staff artists are truly artists, capable of hand laid gold leaf, not just imitation foil.
Come see why we supply Reflective Equipment Markers to the largest departments in the country to
the smallest rural departments. Our customer service is second to none.
NO CREDIT CARD NEEDED FOR FIRE DEPARTMENTS & EMS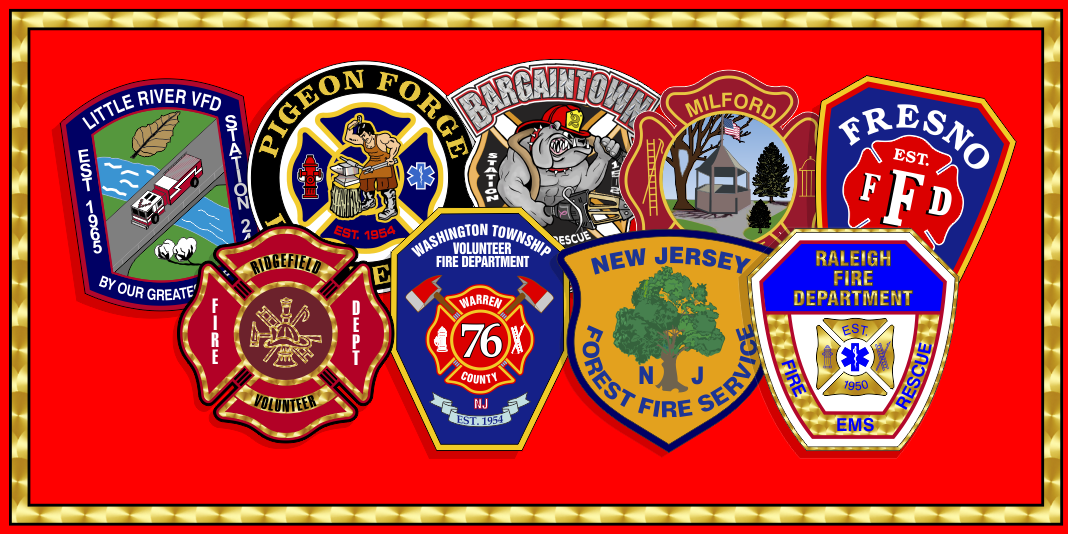 Reflective Decals Made From Your Patch
Made by Firefighters For Firefighters !!
Our owner has 28 years in the Fire Service as a volunteer and as a paid officer.
He started as a volunteer and became Deputy Chief and Chief
.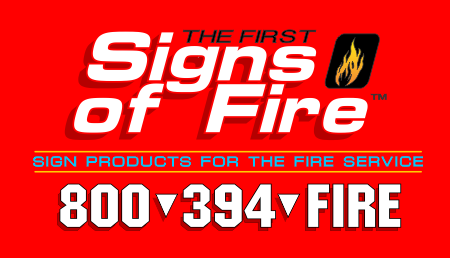 You are visitor:
Last Updated April 21, 2021
Copyright 1996-2021
The First Signs of Fire PO Box 392 Hibernia, NJ 07842
All Rights Reserved.