REFLECTIVE EQUIPMENT MARKERS, EQUIPMENT MARKERS

We use high quality reflective products for all our Reflective Equipment Markers, all conform
to USDOT Specifications for 7 year Engineering Grade Reflective Standards. Every one of our
labels are CLEAR COATED at no charge. This adds durability to the label and they resist scuffing.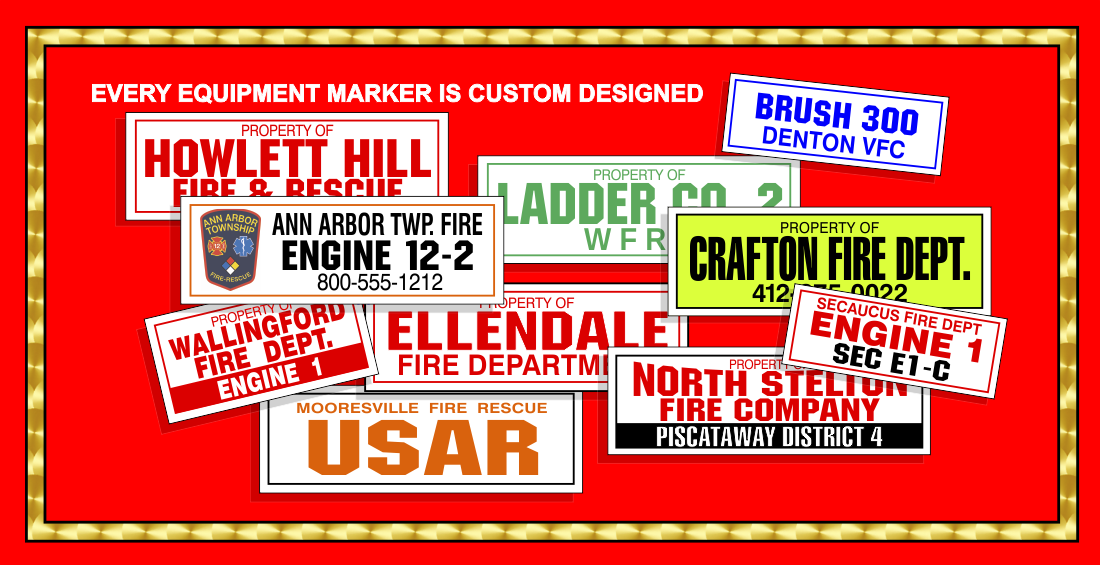 For sizes and Prices, click the labels above or click here
Available in 6 different sizes and unlimited color schemes, you can order a different color
for each vehicle to keep your equipment organized.