Reflective License Plates, Fire Dept Decals and more....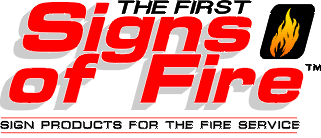 REFLECTIVE LICENSE PLATES
These license plates mount above or below your regular state issued license plate. Holes match up perfectly, and they are mounted on .032 aluminum for durability.
You can order as few as 1, but the more you order, the cheaper they are. The reflective surface is rated for 7 year reflectivity. They are clearcoated for extended life, and they reflect even in the rain.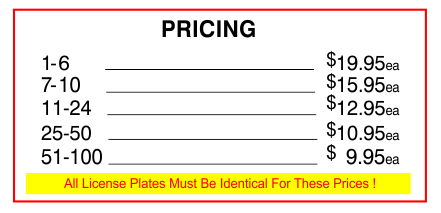 Please specify color, regular mount or inverted mount.
If you would like a preview image, please let us know.